This web site is dedicated to Kirlian Photography. Here you can find information, instructions, Kirlian photography devices, accessories, rentals for the professional photography or hobbyist. Updates are on-going through out 2019
Kirlian Devices | Photo Services| Device Rentals| Artwork Sale
---
Featured Products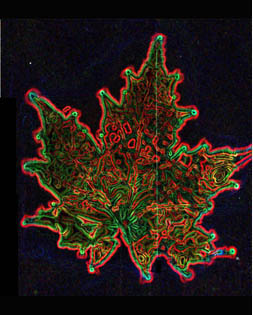 Signed and Numbered Prints by Artist John Iovine - Limited Edition of 300 prints. This 20 x 16 print features a Kirlian image. Estimated image size 40 x 50 cm. Print fits into a standard 20 x 16 frame. (frame not included)

Kirlian Photography Device
Features:
External Power binding posts for portable field work.
External Trigger binding posts, for remote exposure switch or relay.
Monitor binding posts, for monitoring frequency and pulse rate of internal oscillator.
1/4" jack for external foot switch.
This device is designed to work with all 4" X 5" color, b/w 4" X 5" sheet film and paper as well as polaroid film.
When used with optional transparent discharge plate one can shoot kirlian photographs using standard lens cameras: digital, film and video.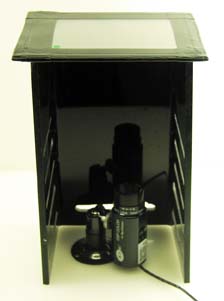 Kirlian Video Kit
The Kirlian Video Kit allows users to take real time kirlian videos of their subjects. Each kit includes a stand, a transparent dischare plate and a camera. There are two camera options.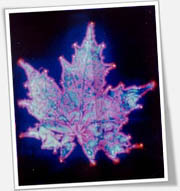 Kirlian Photography Service
Have an object of your choice* photographed using Kirlian Photography. We are offering a unique photography service to have either a digital or film Kirlian photograph made of your personal object. Object must fit completely within a 4" x 5" area.
* Restrictions Apply, Click Here for restrictions.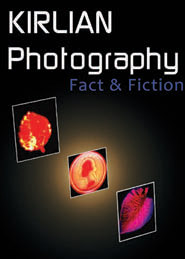 Kirlian DVD
Kirlian Photography: Fact and Fiction

Since the 1970's there has been much reported on and written about Kirlian photography. Some of these reports make phenomenal claims regarding the usefulness of Kirlian photography. For instance; is a Kirlian photography of a person a picture of the body's aura, or soul? What does science have to say about that claim? Can Kirlian photography forecast illnesses before it become physically manifested? What about the claims that you can read a person's health, personality and emotional state? What about the phantom leaf effect? If so, what are the scientific results?
These questions and more are answered in this documentary, "Kirlian Photography: Fact and Fiction"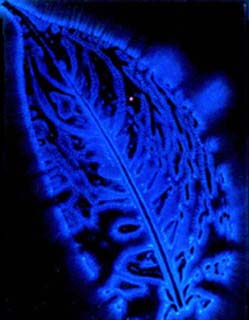 Kirlian Photography Gallery Artwork
Gallery of artwork by the photographer and artist, John Iovine.
Each print is signed by the artist John Iovine and numbered.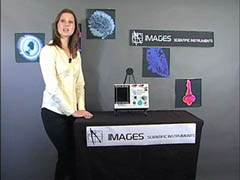 Video Tutorials
Images Scientific Instruments' free video tutorials on using the Kirlian Photography device. Learn how to show everything from black and white sheet film, to using digital cameras and creating real time color Kirlian video's.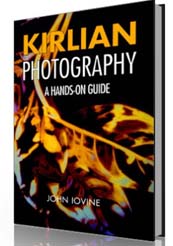 Kirlian Photography
This book provides a the hands-on guide to produce Kirlian photographs using standard 35mm or video cameras. You'll also learn about the history of electro photography and may of its possible applications in medicine, industry, and the military. Especially illuminating is his discussion of the "phantom leaf" aura that continues to baffle scientists.